Main content starts here, tab to start navigating
Supper
Raw Bar
Island Creek, MA | 4.5

Hama Hama, WA | 5

TUNA POKE, PASSION FRUIT, PONZU | 18

Chilled Jumbo Shrimp, New Orleans Remoulade | 22

Lobster Cocktail, Tarragon Aioli | 28

THE LAUREL ST PLATTER

oysters, jumbo shrimp, lobster, tuna, crab | 125
Snacks
Housemade Scallion-Chipotle Cornbread | 8

Eggplant Dip, Yogurt, Mint, Spiced Crackers | 12

CRAB-STUFFED DEVILED EGGS | 12
Appetizers
Kale Caesar, Watermelon Radish, Parmesan | 16

EMBER-ROASTED BEETS, SHEEP'S YOGURT, PISTACHIO | 18

ENDIVE WALDORF SALAD, APPLES, WALNUTS, GREEN GODDESS | 18

RHODE ISLAND CALAMARI, PICKLED PEPPERS, LEMON AIOLI | 22

Chesapeake Crab Cake, Chow Chow, Avocado, Buttermilk Dressing | 19

COFFEE-ROASTED DELICATA SQUASH, MAPLE BROWN BUTTER, PECAN, POMEGRANATE | 17
Entrées
MISO BLACK COD, CRISPY RICE, TATSOI, SHOYU DASHI | 35

BLACKENED CATFISH, SEA ISLAND RED PEA HOPPIN' JOHN | 25

FETTUCCINE, DUCK BOLOGNESE, ESCAROLE, PECORINO | 32

AC's Famous Fried Chicken, Honey Butter Biscuits, Tony's Slaw | 25

SWEET TEA CHICKEN, HEIRLOOM BEANS, GREEN TOMATO | 28

Double Dutch Burger, Bear Creek Farm Dry-Aged Beef, Clothbound Cheddar, Red Onion, Habanero Pickle, That Sauce | 24

Grilled Hanger Steak, Kimchi Fried Rice, Sunny Side up Farm Egg | 32

SMOKED PORK CHOP, COLLARD GREENS, HAM HOCK, APPLES | 46

10 OZ. PRIME NY STRIPLOIN, HORSERADISH CREAM, CRISPY ONIONS | 55
On The Side
Broccolini, Red Quinoa & Meyer Lemon | 11

Brussels Sprouts, Apple Cider, Celery Root | 11

Crispy Salt & Pepper Fries | 9

Butter Beans, Black Kale, Ham Hock | 9
Social Hour
Tuesday - Friday | At The Bar | 4PM - 7PM
Live Music Wednesday - Friday
Menu
Oysters on The Half Shell, Cocktail & Mignonette Sauce*

Ea $3

Jumbo Shrimp Cocktail

$15

Eggplant Dip, Yogurt, Mint, Spiced Crackers

$10

CRAB-STUFFED DEVILED EGGS

Ea $3

TUNA POKE, PONZU, PASSION FRUIT

$12

Crispy Salt & Pepper Fries

$6

PIMENTO CHEESE, CHOW CHOW, HOUSEMADE CRACKERS

$8
Cocktails
HOT TIN ROOF

VODKA, TUMERIC, GINGER, CAYENNE, HONEY & LEMON

$8

The Crusher

london dry gin, st. germain, nonino 'quintessencia', blueberry, agave, club soda

$8
Distillery of The Month
NELSON'S GREEN BRIER

TENNESSEE WHISKEY ~ NASHVILLE, TN CLASSIC COCKTAIL OF YOUR CHOICE

$9
Wine by The Glass
PROSECCO BRUT | BISOL 'JEIO'

VENETO, IT

$7

SAUVIGNON BLANC | HEDGES FAMILY 'CMS' 2021

COLUMBIA VALLEY, WASHINGTON

$7

ROSE OF GRENACHE | CHATEAU PEYRASSOL 'LA CROIX' 2021

PROVENCE, FR

$7

BARBERA + FRIENDS | FORLORN HOPE 'QUEEN OF THE SIERRA' 2019

CA

$7

PINOT NOIR | GOTHIC 'NEVERMORE' 2021

WILLAMETTE VALLEY, OR

$7
Beers
Light Golden Ale East Nashville 'sipper'

TN, 4.5% ABV

$5

Lager | Narranganset

Rhode Island | 5% Abv

$5

India Pale Ale | Bell's 'Two Hearted'

Michigan | 7% Abv

$5

PILSNER | BEARDED IRIS 'PEP TALK'

TN | 4.2% ABV

$5

AMERICAN WHEAT ALE | TAILGATE 'ORANGE WHEAT'

TN | 5% ABV

$5
Breakfast
***
Laurel Street Special

Two eggs any style, skillet potatoes, toast, choice of bacon or sausage, coffee / espresso or tea, choice of juice | 25

The Bakery

Daily selection of fresh-baked pastries including a muffin, danish and croissant | 3 for 11

Choice of danish, muffin or croissant | 4 each

Chef's Breakfast Table

Available starting at 9am Saturdays & Sundays

Help yourself to our freshly prepared selection of pastries, cured meats & cheeses, raw bar, farm eggs, french toast, waffles, bacon, sausage, potatoes, tropical fruits, yogurt, and more | 38
Urban Juicer Cold-Pressed Juices
THE WELL BEING, SPINACH, KALE, APPLE, CUCUMBER, GINGER, LEMON | 9

THE WAKE-UP CALL, CARROT, APPLE, LEMON | 9
Brunch Cocktails
MIMOSA, PROSECCO & FRESH SQUEEZED ORANGE JUICE | 15

BELLINI, PROSECCO & WHITE PEACHES | 15

AC'S BLOODY MARY, TITO'S VODKA, CHIPOTLE, HOUSE PICKLES | 15
Beverages
DRIP COFFEE | 5

ESPRESSO | 5

CAPPUCCINO | 6

LATTE | 6

A SELECTION OF ORGANIC LOOSE LEAF TEA | 6

FRESH SQUEEZED ORANGE JUICE | 7
Fresh Fruit
FLORIDA GRAPEFRUIT WITH HONEY | 7

MIXED FRESH BERRIES | 13

SEASONAL & TROPICAL FRUITS | 14

GREEK YOGURT, MIXED BERRIES & HOMEMADE GRANOLA | 13
Breakfast
ANSON MILLS OATMEAL, STEWED FRUITS & ALMONDS | 13

AVOCADO TOAST, JAMMY EGG SALAD, SUNFLOWER ROMESCO | 19

ZUCCHINI FRITTATA, GOAT CHEESE, ROASTED TOMATO | 18

CRAB CAKE BENEDICT, TD ENGLISH MUFFIN, CREOLE MUSTARD HOLLANDAISE | 26

MALTED BELGIAN WAFFLE, SALTED BUTTER, BLUEBERRY SYRUP | 20

STRAWBERRY SHORTCAKE FRENCH TOAST, MARSALA CREAM, MINT | 16
On The Side
APPLEWOOD SMOKED BACON | 7

PORK SAUSAGE | 7

SKILLET POTATOES, ROASTED GARLIC | 7

YOUR CHOICE OF TOAST | 4
Raw Bar
Half Dozen Chilled OYSTERS | 30

served with mignonette & cocktail sauce

TUNA POKE, PONZU, PASSION FRUIT | 18

Chilled Jumbo Shrimp, New Orleans Remoulade | 22

Lobster Cocktail, Tarragon Aioli | 28
THE LAUREL ST PLATTER | 125
OYSTERS, JUMBO SHRIMP, LOBSTER, TUNA, CRAB
STARTERS
Housemade Scallion-Chipotle Cornbread | 8

Eggplant Dip, Yogurt, Mint, Spiced Crackers | 12

EMBER-ROASTED BEETS, SHEEP'S YOGURT, PISTACHIO | 18

ENDIVE WALDORF SALAD, APPLES, WALNUTS, GREEN GODDESS | 18

RHODE ISLAND CALAMARI, PICKLED PEPPERS, LEMON AIOLI | 22

Chesapeake Crab Cake, Chow Chow, Avocado, Buttermilk Dressing | 19

COFFEE-ROASTED DELICATA SQUASH, MAPLE BROWN BUTTER, PECAN, POMEGRANATE | 17
MAINS
Zucchini Frittata, Goat Cheese, Roasted Tomato | 18

Avocado Toast, Jammy Egg Salad, Sunflower Romesco | 19

Kale Caesar, Watermelon Radish, Parmesan | 16

Add Chicken......+10 Add Shrimp......+15

FETTUCCINE, DUCK BOLOGNESE, ESCAROLE, PECORINO | 32

SWEET TEA CHICKEN, HEIRLOOM BEANS, GREEN TOMATO | 28

House-Smoked Turkey Sandwich, Avocado, Herb Mayo | 26

BLACKENED CATFISH, SEA ISLAND RED PEA HOPPIN' JOHN | 25

GREEN LABEL BURGER, HOUSEMADE VEGGIE PATTY, TOMATO, AVOCADO, PEPPER JACK | 24

Double Dutch Burger, Bear Creek Farm Dry-Aged Beef, Clothbound Cheddar, Red Onion, Habanero Pickle, That Sauce | 24

Grilled Hanger Steak, Kimchi Fried Rice, Sunny Side Up Farm Egg | 32

AC's Famous Hot Fried Chicken, honey butter biscuits, tony's slaw | 25
On The Side
BROCCOLINI, RED QUINOA & MEYER LEMON | 11

CRISPY SALT & PEPPER FRIES | 9

Butter Beans, Black Kale, Ham Hock | 9

A Pair Of Honey Butter Biscuits | 7
DESSERT
CLASSIC CHOCOLATE PUDDING, CANDIED PEANUT CARAMEL | 14

COCONUT LAYER CAKE, AGED RUM & PASSION FRUIT | 13

Ice Cream & Sorbet Scoops Of The Day | 6
Brunch
SATURDAY & SUNDAY | 10:00AM - 2:00PM
WEEKENDS AT THE DUTCH
Chef's Brunch Table | 38

Help yourself to our freshly prepared selection of pastries, cured meats & cheeses, raw bar, farm eggs, french toast, waffles, bacon, sausage, potatoes, tropical fruits, yogurt, and more

Always Flowing | 45

MIMOSAS, BELLINIS & BLOODY MARYS
Cocktails
MIMOSA | 15

PROSECCO & FRESH-SQUEEZED OJ

BELLINI | 15

PROSECCO & WHITE PEACHES

AC'S BLOODY MARY | 15

TITO'S, CHIPOTLE, HOUSE PICKLES
Urban Juicer Cold-Pressed Juices
THE WELL BEING | 9

SPINACH, KALE, APPLE, CUCUMBER, GINGER, LEMON

THE WAKE-UP CALL | 9

CARROT, APPLE, LEMON
On The Side
APPLEWOOD SMOKED BACON | 7

PORK SAUSAGE | 7

SKILLET POTATOES, ROASTED GARLIC | 7

CRISPY SALT & PEPPER FRIES | 9
Freshly Baked
KEY LIME DOUGHNUT | 7

HOUSEMADE SCALLION-CHIPOTLE CORNBREAD | 8

HONEY BUTTER BISCUITS | 7

Daily selection of fresh-baked pastries including a muffin, danish and croissant | 3 for 11
BRUNCH
Laurel Street Special | 25

Two eggs any style, skillet potatoes, toast, choice of bacon or sausage, coffee / espresso or tea, choice of juice

ZUCCHINI FRITTATA, GOAT CHEESE, ROASTED TOMATO | 18

BREAKFAST SANDWICH, MAPLE SAUSAGE, EGG & CHEESE | 23

CRAB CAKE BENEDICT, TD ENGLISH MUFFIN, CREOLE MUSTARD HOLLANDAISE | 26

AVOCADO TOAST, JAMMY EGG SALAD, SUNFLOWER ROMESCO | 19

MALTED BELGIAN WAFFLE, SALTED BUTTER, BLUEBERRY SYRUP | 20

STRAWBERRY SHORTCAKE FRENCH TOAST, MARSALA CREAM, MINT | 16

HOUSE-SMOKED TURKEY SANDWICH, AVOCADO, HERB MAYO | 26

Double Dutch Burger, Dry-Aged Beef, Clothbound Cheddar, Red Onion, Habanero Pickle, That Sauce | 24

AC'S FAMOUS FRIED CHICKEN, BUTTERMILK BISCUITS, HONEY BUTTER, TONY'S SLAW | 25
DESSERT
CLASSIC CHOCOLATE PUDDING, CANDIED PEANUT CARAMEL | 14

COCONUT LAYER CAKE, AGED RUM & PASSION FRUIT | 13
Dessert
CLASSIC CHOCOLATE PUDDING

CANDIED PEANUT CARAMEL | 14

COCONUT LAYER CAKE

AGED RUM & PASSION FRUIT | 13

ICE CREAM & SORBET

SCOOPS OF THE DAY | 6
RYE
RITTENHOUSE

$14

MICHTER'S

$15

RUSSELL'S 6YR

$15

RUSSELL'S RESERVE SINGLE BARREL 104 PROOF

$18

DAVIDSON RESERVE

$18
BOURBON
ELIJAH CRAIG 12YR

$14

EAGLE RARE 10YR

$16

ANGEL'S ENVY

$20

MICHTER'S SMALL BATCH

$17

BLANTON'S

$20

WILD TURKEY "RARE BREED" BARREL PROOF

$19

HIGH WIRE "JIMMY RED"

$17

DAVIDSON RESERVE

$16
AMARO & THINGS
ST AGRESTIS INFERNO

$11

ST AGRESTIS PARADISO

$11

ST GEORGE BRUTO AMERICANO

$12

LETHERBEE FERNET

$14

AMARO NONINO

$15
COGNAC
HENNESSY VS

$14

PIERRE FERRAND 1840

$14
DESSERT WINES
B. GRIFFIN SYRAH PORT ~ WASHINGTON

$13

HERMANN J. WIEMER LATE HARVEST RIESLING ~ NEW YORK

$15
Drinks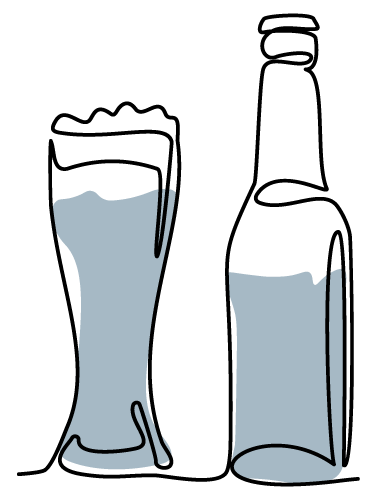 Cocktails
Hot Tin Roof, vodka, turmeric, ginger, cayenne, honey & lemon | 16

Bog on Fire, Hangar One Mandarin Vodka & Mezcal, Leatherbee Fernet, Cranberry, Angostura | 16

The Crusher, london dry gin, st. germain, nonino 'quintessentia', blueberry, agave, club soda | 16

Life Coach, Del Maguey Vida Mezcal & Aperol, Dolin Dry Vermouth, Cucumber | 16

Rye Swizzle, Rittenhouse Rye, dark rum, mint & lime, chocolate bitters | 16

Big Trouble in Little Tromba, tromba blanco & reposado tequila, pineapple, lime, house grenadine, benedictine | 18
Not-Tails
FAUX DAISY, APLOS 'ARISE', LIME, AGAVE, ALL THE ORANGE BITTERS | 14

CHAMPAGNE COCKTAIL, FRENCH BLOOM 'LÉ ROSE' SPARKLING, RASPBERRY & ZEST, ORANGE BITTERS | 14
Beer
Light Golden Ale | East Nashville 'Sipper' ~ TN | 4.5% ABV | 8

Lager | Narranganset - Rhode Island | 5% ABV | 8

PILSNER | BEARDED IRIS 'PEP TALK' ~ TN | 4.2% ABV | 8

India Pale Ale | Bell's 'Two Hearted' ~ Michigan | 7% ABV | 8

MAPLE BROWN ALE | JACKALOPE BREWING 'BEARWALKER BROWN' ~ TN | 5.1% ABV | 9

AMERICAN WHEAT ALE | TAILGATE 'ORANGE WHEAT' ~ TN | 5% ABV| 9
Aperitifs
WITH SODA OR TONIC
St. Agrestis Inferno | 11

St. Agrestis Paradiso | 11

Peychaud's Aperitivo | 10

Breckenridge Distillery Bitters | 11

St. George Bruto Americano | 12
Wine by the Glass
SPARKLING WINE

Schramsberg 'Mirabelle' Brut NV ~ California | 21

Poe Wines 'Ultraviolet' Brut Rose NV ~ California | 15

WHITE WINE

Sauvignon Blanc | Hedges Family 'CMS' 2021 ~ Columbia Valley, Washington | 14

Albarino | Klinker Brick 2021 ~ Napa Valley, California | 13

Grüner Veltliner | Illahe 2021 ~ Columbia Valley, Washington | 14

Riesling | Hyland Estates 2020 ~ Willamette Valley, Oregon | 13

Chenin Blanc | PAX 'LYMAN RANCH' 2021 ~ AMADOR COUNTY, CA | 19

Chardonnay | Chalk Hill 2021 ~ Sonoma Coast, California | 16

ROSÉ WINE

ROSÉ OF GRENACHE | CHÂTEAU PEYRASSOL 'LA CROIX' 2021 ~ PROVENCE, FR | 15

RED WINE

Pinot Noir | Gothic 'Nevermore' 2021 ~ Willamette Valley, Oregon | 17

Barbera + Friends | Forlorn Hope 'Queen of the Sierra' 2019 ~ California | 15

Zinfandel | Turley 'Juveniles' 2020 ~ California | 16

Syrah | Gramercy Cellars 2018 ~ Columbia Valley, Washington | 15

Cabernet Sauvignon | Benziger 2020 ~ Sonoma, CA | 14

CAB. SAUVIGNON & FRANC + MERLOT 2017 | SINSKEY 'POV' ~ NAPA, CA | 35
Vermouth
ON THE ROCKS WITH A TWIST
Massican Dry Vermouth | 12

Massican Sweet Vermouth | 12

Mommenpop Blodd Orange | 12
Wine List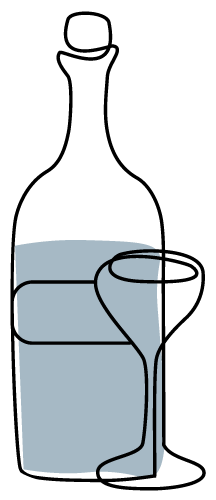 SPARKLING
CHAMPAGNE & SPARKLING

LOUIS ROEDERER ESTATE BRUT ~ CALIFORNIA | 66

SCHRAMSBERG 'MIRABELLE' BRUT ~ CALIFORNIA | 76

COUTIER GRAND CRU BRUT ~ AMBONNAY, CHAMPAGNE | 101

JACQUES LASSAIGNE BDB EXTRA BRUT 'VIGNE MONTGUEUX' ~ AUBE | 167

DELAMOTTE GRAND CRU B.D. BLANCS BRUT ~ MESNIL SUR OGER | 195

JACQUES LASSAIGNE BDB EXTRA BRUT 'COLLINE INSPIREE' ~ AUBE | 230

KRUG GRANDE CUVEE BRUT ~ NV ~ REIMS | 465

CHAMPAGNE & SPARKLING ROSÉ

POE 'ULTRAVIOLET' ~ CALIFORNIA | 66

LOUIS ROEDERER 'ESTATE' BRUT ~ CALIFORNIA | 75

SOTER BRUT 2017 ~ OREGON | 153

LAURENT PERRIER BRUT ~ REIMS, CHAMPAGNE | 198
SOME INTERESTING WHITE WINES
PAX WINES CHENIN BLANC 'LYMAN RANCH' 2021 MENDOCINO, CA | 76

This is our favorite Chenin Blanc produced outside of France; a dry, medium bodied, concentrated & delicious wine aged in neutral French barrels which provides mega pleasure on its own, or alongside almost anything we can think of to eat. Amador County is a treasure trove of old vineyards planted by pioneers of Cali viticulture which has avoided the $$$ driven monoculture of Napa. Our favorite white for fried chicken!

MASSICAN 'ANNIA' 2020 NAPA, CALIFORNIA | 80

The ultimate Italian-American love story, the inimitable Dan Petrowksi creates a line up of wines unique by Napa standards and inspired by the food friendly wines of the Mediterranean. Massican's entire production is white wines; moreoever, Dan produces a number of varietals not often seen outside of Italy. 'Annia', our favorite, is a medium bodied mash up of Friulano, Chardonnay and Ribolla Gialla aged in neutral french oak for six months. We could tell you more, but we'd rather you drink a bottle and we chat after.

ILLAHE GRUNER VELTLINER 2021 WILLAMETTE VALLEY, OREGON | 56

It's incredibly unusual to find the Gruner Veltliner grape outside its home turf of Austria- and we are blown away by how quickly Illahe has grown proficient with this awesome grape! Easy to love, this light-medium bodied white won us over with subtle, persistent complexity and versatility equally delicious on its own or with all sorts of food. Fermented partially in acacia for extra texture, while avoiding overt flavors of oak.

GRAMERCY CELLARS PICPOUL 2020 COLUMBIA VALLEY, WASHINGTON | 59

After an initial, experimental production of obscure French native, Picpoul, this unique wine from Gramercy Cellars has become one of the most requested wines from their already stunning portfolio. Found only in small quantities along the French coastline, this bone dry, zippy expression of Picpoul offers notes of meyer lemon, honeydew and hints of tarragon. A perfect pairing for oysters, sunshine and dining al fresco, fans of Sauvignon Blanc and other crisp whites should give this a try!

LITTLE FRANCES SEMILLON 'LUCHSINGER VYRD' 2015 LAKE COUNTY, CALIFORNIA | 67

Erin Pooley was born and raised in Sydney, Australia, before relocating to California. She started her wine company in 2012, and from the outset subscribed to the aussie philosophy of aging Semillon before release. 280 cases of this unusual, medium bodied white were produced. This wine is made without the use of sulphur until bottling and completion, which contribute to a nervy, wild & savory profile.

LINGUA FRANCA CHARDONNAY 'ESTATE' 2018 WILLAMETTE VALLEY, OREGON | 138

Lingua Franca was inspired by an extraordinary vineyard site in the EolaAmity Hills of the Willamette Valley. Larry Stone, one of the great sommeliers of our generation, has joined forces with the farming genius of Mimi Casteel and the winemaking skill of Dominique Lafon; it's no wonder these wines have quickly risen to the very top of the quality pyramid in the new world. Impeccable balance between oak, fruit and sense of place.

ASHES & DIAMONDS 'WHITE #4' 2018 NAPA, CALIFORNIA | 102

If there is such a thing as the dream team of wine, Ashes & Diamonds might be it. Winemakers Diana Snowden & Steve Matthiasson have combined forces at Ashes & Diamonds to create world class wines without a drop of compromise. Their white is a ripe and textured, bright & zesty, age-worthy blend of Sauvignon Blanc and Sémillon from three carefully chosen vineyards in Napa. This wine is 100% barrel fermented and aged in 15% new oak barrels; a delicious wine to discover for lovers of fuller bodied, oak aged whites.
WHITE WINES
SAUVIGNON BLANC & SEMILLON

KIVELSTADT CELLARS SAUVIGNON BLANC 2019 ~ SONOMA, CA | 53

HEDGES SAUVIGNON BLANC & SEMILLON 'CMS' 2019 ~ COLUMBIA, WA | 56

HONIG SAUVIGNON BLANC 2021 ~ NAPA VALLEY, CA | 59

MASSICAN SAUVIGNON BLANC 2020 ~ NAPA, CA | 80

SPOTTESSWOODE SAUVIGNON BLANC 2020 ~ NAPA, CA | 99

ASHES & DIAMONDS SAUV BLANC & SEMILLON '#4' 2018 ~ NAPA | 102

LITTLE FRANCES 'LUCHSINGER VINEYARD' SEMILLON 2015 ~ LAKE CO | 67

CHENIN BLANC, RIESLING & FRIENDS

HYLAND ESTATE RIESLING 2021 ~ MCMINNVILLE, OREGON | 56

LITTLE FRANCES CHENIN BLANC 2019 ~ CLARKSBURG, CA | 63

GRAMERCY CELLARS PICPOUL 2020 ~ COLUMBIA VALLEY, WA | 59

PAX CHENIN BLANC 'LYMAN RANCH' 2021 ~ AMADOR COUNTY, CA |

BIRICHINO CHENIN BLANC 'JURASSIC PARK ' 2020 ~ SANTA YNEZ, CA | 84

PINOT GRIS, PINOT BLANC & EURO GRAPES

KLINKER BRICK WINERY ALBARIÑO 2021 ~ LODI, CA | 52

ILLAHE GRUNER VELTLINER 2021 ~ WILLAMETTE VALLEY, OR | 56

MASSICAN FRIULANO & RIBOLLA + 'ANNIA' 2020 ~ NAPA, CA | 80

MASSICAN PINOT BIANCO & GRECO 'GEMINA' 2020 ~ NAPA, CA | 80

ROBERT SINSKEY PINOT GRIS 'ORGIA' 2015 ~ CARNEROS, CA | 99

MATTHIASSON RIBOLLA GIALLA 2016 ~ NAPA VALLEY, CA | 84

MATTHIASSON RIBOLLA GIALLA 2019 ~ NAPA VALLEY, CA | 105

CHARDONNAY

AU BON CLIMAT 2019 ~ SANTA BARBARA, CA | 57

CHALK HILL 2019 ~ SONOMA COAST, CA | 64

ROBERT TALBOTT 'KALI HART ESTATE' 2019 ~ MONTEREY, CA | 65

MOUNT EDEN VINEYARDS 'WOLFF VINEYARD' 2018 ~ EDNA VALLEY | 67

FLOWERS VINEYARD & WINERY 2021 ~ SONOMA COAST, CA | 88

DOMAINE EDEN 2017 ~ SANTA CRUZ MOUNTAINS, CA | 79

RIVERS-MARIE 2019 ~ SONOMA COAST, CALIFORNIA | 99

CERITAS 'MARENA' 2019 ~ SONOMA COAST, CA | 109

SHAFER 'RED SHOULDER RANCH' 2019 ~ CARNEROS, CA | 115

MASSICAN 'HYDE VINEYARD' 2020 ~ CARNEROS, CA | 122

STAGLIN FAMILY VINEYARD 'SALUS' 2019 ~ NAPA, CA | 141

LINGUA FRANCA 'ESTATE' 2018 ~ WILLAMETTE, OREGON | 138

TYLER 'DIERBERG VINEYARD' 2016 ~ SANTA MARIA VALLEY, CA | 132

RIDGE ESTATE 2019 ~ SANTA CRUZ MOUNTAINS, CA | 139

MOUNT EDEN VINEYARDS 'ESTATE' 2016 ~ ST. CRUZ MOUNTAINS | 143

TYLER 'LA RINCONADA' 2020 ~ SONOMA COAST, CA | 147
ROSÉ WINES
CHÂTEAU PEYRASSOL 'LA CROIX' GRENACHE + 2021 ~ PROVENCE | 58

STOLPMAN 'LOVE YOU BUNCHES' 2020 ~ CALIFORNIA | 65

DIVISION-VILLAGE 'L'AVOIRON' GAMAY 2022 ~ CALIFORNIA | 72

LIOCO ROSÉ OF CARIGNAN, 2021 | 77

JOLIE LAIDE CABERNET FRANC & GAMAY ~ CALIFORNIA | 78

MATTHIASSON GRENACHE/SYRAH + 2021 ~ CALIFORNIA | 85
SOME INTERESTING RED WINES
MARTIN WOODS GAMAY 2018 WILLAMETTE VALLEY, OREGON | 74

The Willamette Valley is truly a home-away-from-home for Gamay. Martin Woods winery is secluded in the wooded foothills of Oregon's breezy, coast range mountains. This Gamay is made in the traditional methods of Cru Beaujolais; (carbonic fermentation and whole clusters) one of the world's great light-medium bodied reds. A combination of minimal pumpovers & punchdowns yields wild berry flavors, lifted floral tones & juicy red fruit with persistent freshness and silky texture.

GOTHIC PINOT NOIR 'X' TENTH ANNIVERSARY 2018 WILLAMETTE VALLEY, OR | 99

Only 200 cases of this extraordinary 10th anniversary Pinot Noir were made: a dry farmed, own rooted Pinot from one of the oldest vineyards in Oregon, planted with a 'mystery' suitcase clone brought over from France in the pioneering days of the Willamette Valley. Gothic's track record of deliciousness, quality and value makes it one of our favorites year in and out. Aged in 1/3 new oak for 16 months prior to bottling

CRUSE WINE COMPANY 'MONKEY JACKET' 2020 CALIFORNIA | 55

Cruse Wine Co. is a small winery in Petaluma dedicated to making uniquely Californian wine for your table. 'Monkey Jacket' is a wild, refreshing field blend based on the obscure and historic Valdiguié; 20% of the blend was fermented whole cluster, and all of the grapes were fermented in concrete and pressed into a motley crew of older French oak barrels, puncheons, concrete tanks, and stainless steel. If a red wine can be thirst quenching, this is it! Bright, crunchy acidity, refreshing raspberry, cherry & sweet summer flowers finish with just a bit of simple, cleansing tannins

BIRICHINO CINSAULT 'BECHTOLD VINEYARD' 2019 LODI, CALIFORNIA | 59

6580 This head-pruned, non-irrigated, organically farmed Cinsault vineyard was planted in 1886, as Gustav Eiffel was still putting together his controversial tower in Paris. Farmed lovingly by Kevin Phillips, these 128 year-old vines yield fruit suited both for fruity and vivacious reds alongside California facsimiles of the refreshing, pale pink Rose of Provence; the region which.Cinsault normally calls home. Birichino began making small quantities of red Cinsault in 2012, yielding a food friendly & easy drinking red with moderate tannins and crunchy red fruit.

TENSLEY SYRAH 'COLSON CANYON' 2017 SANTA BARBARA, CALIFORNIA | 89

This site is one of the most unique and special places in the world of wine. 1400 feet up in the hills on some of the most iron laced soils Joey T. has ever seen in Santa Barbara, this wine always delivers depth, power and juicy, round seamless edges. Colson Canyon is a beautiful example of fruit forward, lush California Syrah. Aged partially in new French oak, (the only wine JT flavors with new barrels) this is the sort of wine which you can open today or age for 20 years. It doesn't matter when you open it, it will deliver!

TERRE ROUGE SYRAH 'COTE DE L'OUEST' 2015 SIERRA FOOTHILLS, CALIFORNIA | 55

Terre Rouge was founded in the late 80's by husband & wife team Bill Easton and Jane O'Riordan. Their production is primarily small lots of 100-500 cases made from Rhône varietals grown in the rugged terroirs of the Sierra Foothills. Cote de L'Ouest, made with current enjoyment in mind, has a light touch of raspberry, flinty mineral, pepper, herbs & black olives; a truly underrated Cali Syrah. The limited production 'Sentinel Oak Vineyard' wine is an intense 100% Syrah with substantial tongue-dusting tannins, red berry, spice and lovely length.
RED WINES
CABERNET SAUVIGNON

BENZIGER 2019 ~ SONOMA COUNTY, CA | 60

MATCHBOOK ESTATE 'RED GRAVEL' 2020~ DUNNIGAN HILLS, CA | 59

CAIN CUVEE ~ NAPA, CA | 89

ROBERT SINSKEY VINEYARDS 'POV' 2017 ~ CARNEROS, CA | 140

DOMAINE EDEN CABERNET SAUVIGNON 2017 ~ SANTA CRUZ MNTNS | 110

FAUST 2020 ~ NAPA, CA | 143

HEITZ 2018 ~ NAPA VALLEY, CA | 198

FISHER 'MOUNTAIN ESTATE' 2015 ~ SONOMA, CA | 204

SCRIBE 'ATLAS WEST' ~ NAPA, CA | 206

ASHES & DIAMONDS 'RED HEN' 2017 ~ OAK KNOLL, NAPA | 225

DUNN 2017 ~ NAPA, CA | 245

CERITAS 'PETER MARTIN RAY' 2018 ~ SANTA CRUZ MOUNTAINS, CA | 231

SHAFER VINEYARDS 'ONE POINT FIVE' 2019 ~ NAPA, CA | 272

MATTHIASSON 'DEAD FRED VINEYARD' 2018 ~ COOMBSVILLE, NAPA | 246

VINEYARD 29 'CAENDA' 2019 ~ NAPA, CA 255

LOUIS MARTINI 'MONTE ROSSO' VINEYARD 2016 ~ SONOMA VALLEY | 234

MATTHIASSON 'PHOENIX VINEYARD' 2018 ~ NAPA, CA | 305

PHILIP TOGNI 2018 ~ NAPA, CA | 295

HEITZ CELLAR 'TRAILSIDE VINEYARD' 2016 ~ RUTHERFORD, NAPA | 285

DIAMOND CREEK 'VOLCANIC HILL' 2017 ~ DIAMOND MOUNTAIN, NAPA | 429

VALDIGUE

CRUSE VALDIGUE ++ 'MONKEY JACKET' 2019 ~ CALIFORNIA | 55

CRUSE 2019 ~ NAPA VALLEY, CA | 79

JOSEPH SWAN 2019 ~ SONOMA, CA | 79

CRUSE VALDIGUE NOUVEAU 2019 ~ CALIFORNIA | 84

ZINFANDEL

KIVELSTADT CELLARS 'KC LABS - VENTURI' 2020 ~ MENDOCINO, CA | 98

TURLEY 'JUVENILES' 2020 ~ CALIFORNIA | 64

RIDGE 'THREE VALLEYS' 2019 ~ SONOMA COUNTY, CA | 72

RIDGE 'LYTTON SPRINGS' 2019 ~ DRY CREEK, SONOMA | 107

ONCE & FUTURE 'TELDESCHI VINEYARD' ~ DRY CREEK, CA | 130

RADIO COTEAU 'LEMORAL' 2018 ~ SONOMA COAST, CA | 168

LOUIS MARTINI 'MONTE ROSSO VINEYARD' 2015 ~ SONOMA VALLEY, CA | 190

MERLOT

THE WITHERS 'IN HAND' 2017 ~ CALIFORNIA | 72

MAYACAMAS 2016 ~ MT. VEEDER, NAPA VALLEY | 126

CABERNET FRANC

WIEMER 2019 ~ FINGER LAKES, NY | 69

MATTHIASSON 'MATTHIASSON VINEYARD' 2019 ~ NAPA, CA | 117

ASHES & DIAMONDS '#4' 2017 ~ NAPA, CA | 165
RED WINES
PINOT NOIR

AU BON CLIMAT 2020 ~ SANTA BARBARA, CA | 67

GOTHIC 'NEVERMORE' 2019 ~ WILLAMETTE, OR | 68

ANTHILL FARMS 2020 ~ ANDERSON VALLEY, CA | 66

SHEA WINE CELLARS 'SHEA VINEYARD' 2018 ~ YAMHILL, OR | 91

GOTHIC 'X' 10TH ANNIVERSARY 2018 ~ WILLAMETTE, OR | 99

TYLER 2019 ~ SANTA BARBARA, CA | 103

TYLER 2021 ~ SANTA BARBARA, CA | 105

POE 'VAN DER KAMP' 2018 ~ WILLAMETTE, OR | 107

ST. INNOCENT 'TEMPERENCE HILL' 2017 ~ WILLAMETTE, OR | 112

BERGSTROM 2020 ~ WILLAMETTE, OR | 122

LINGUA FRANCA 'ESTATE' 2018 ~ EOLA-AMITY, OR | 128

RIVERS-MARIE 'BEARWALLOW' 2017 ANDERSON VALLEY, CA | 151

LITTORAI 'LES LARMES' 2021 ~ ANDERSON VALLEY, CA | 152

CRISTOM 'EILEEN VINEYARD' 2019 ~ EOLA-AMITY, OR | 159

TYLER 'BIEN NACIDO VINEYARD-OLD VINE' 2019 ~ SANTA MARIA, CA | 165

RIVERS MARIE 'BEARWALLOW VINEYARD' 2018 ~ ANDERSON VY, CA 167

RIVERS-MARIE 'BEARWALLOW' 2019 ~ ANDERSON VALLEY, CA | 175

RIVERS MARIE 'OCCIDENTAL RIDGE' 2018 ~ SONOMA COAST, CA | 168

OCCIDENTAL WINES 'FREESTONE-OCCIDENTAL' 2019 ~ SONOMA, CA | 175

CERITAS 'CHLOE' 2019 ~ SONOMA COAST, CA | 177

TYLER 'LA RINCONADA' 2019 ~ SANTA BARBARA, CA | 182

BETHEL HEIGHTS 'CASTEEL RESERVE' 2018 ~ EOLA AMITY, OR | 183

HIRSCH VINEYARDS 'RESERVE' 2017 ~ SONOMA COAST, CA | 185

LINGUA FRANCA 'MIMI'S MIND' 2018 ~ EOLA-AMITY, OR | 195

LITTORAI 'WENDLING BLOCK E' 2020 ~ ANDERSON VALLEY, CA | 206

OCCIDENTAL 'BODEGA HEADLANDS - ELIZABETH' 2018 ~ SONOMA,CA | 257

BERGSTRÖM 'BERGSTRÖM VINEYARD' 2018 ~ DUNDEE HILLS, OR | 220

TYLER 'SANFORD & BENEDICT' 2019 ~ SANTA BARBARA, CA | 360

GAMAY

GROCHAU CELLARS 'CONVIVIAL' GAMAY + PINOT NOIR 2020 ~ OR | 55

THE WITHERS 2019 ~ EL DORADO, CALIFORNIA | 77

GROCHAU CELLARS 'BJORNSON VYD' 2018~ OREGON | 69

MARTIN WOODS 2018 ~ WILLAMETTE, OR | 74

PAX 'ALTA MONTE' 2020 ~ SONOMA COAST, CA | 86

CINSAULT & COUNOISE

BIRICHINO 'BECHTOLD VINEYARD' CINSAULT 2019 ~ LODI, CA | 55

THE WITHERS COUNOISE 2019 ~ EL DORADO, CA | 74

GRENACHE

STOLPMAN 'ESTATE' 2018 ~ BALLARD CANYON, CA | 66

GRAMERCY CELLARS 'THE THIRD MAN' 2017 ~ COLUMBIA VALLEY, WA | 75

JOLIE LAIDE GRENACHE++ 'SHAKE RIDGE 2019 ~ SIERRA FOOTHILLS | 99

THE WITHERS 2017 ~ EL DORADO, CA | 99

TRIBUTE TO GRACE 'VIE CAPRICE' VINEYARD 2017 ~ SANTA YNEZ, CA | 112

TRIBUTE TO GRACE 'SPEAR VINEYARD' 2018 ~ LOS OLIVOS, CA | 133

TRIBUTE TO GRACE 'MORRO VIEW VINEYARD' 2018 ~ EDNA VALLEY, CA | 135

SYRAH

DOMAINE TERRE ROUGE 'COTE DE L'OUEST' 2016 ~ SIERRA FOOTHILLS | 55

STOLPMAN 'PARA MARIA' 2019 ~ SANTA BARBARA, CA | 61

GRAMERCY CELLARS 'LOWER EAST' 2017 ~ WASHINGTON | 60

STOLPMAN 'ESTATE' 2019 ~ SANTA BARBARA, CA | 66

PAX 'FENAUGHTY VINEYARD' 2020 ~ EL DORADO, CA | 79

PAX WINES NORTH COAST 2019 ~ CALIFORNIA | 85

TENSLEY 'COLSON CANYON' 2017 ~ SANTA BARBARA, CA | 89

STOLPMAN 'ORIGINALS' 2016 ~ SANTA BARBARA, CA | 99

DOMAINE TERRE ROUGE 'SENTINEL OAK' 2012 ~ SIERRA FOOTHILLS | 106

JOLIE LAIDE 'NORTH COAST' 2019 ~ YORKVILLE HIGHLANDS, CA. | 99

THE WITHERS 'MR. BURGESS' 2016 ~ EL DORADO, CA. | 112

PAX 'SONOMA HILLSIDES' 2019 ~ SONOMA, CA | 124

FAILLA ESTATE 'FORT ROSS SEAVIEW' 2018 ~ SONOMA, CA | 147

MOURVEDRE

THE WITHERS 'IN HAND' 2016 ~ EL DORADO, CA | 69

DOMAINE DE LA TERRE ROUGE 2012 ~SIERRA FOOTHILLS, CA | 79

BEDROCK WINE 'EVANGELHO' HERITAGE 2018 ~ CONTRA COSTA, CA | 92

THE WITHERS 'RUBEN' 2017 ~ EL DORADO, CA | 98

ASSORTED GRAPES RARELY GROWN IN U.S.

IDLEWILD BARBERA & DOLCETTO 'FLORA & FAUNA' 2018 ~ MENDO, CA | 55

FORLORN HOPE TROUSSEAU & BARBERA 'QUEEN OF THE SIERRA' 2020 | 59

IDLEWILD WINES DOLCETTO 2018 ~ MENDOCINO, CA | 82

STOLPMAN SANGIOVESE 'LOVE YOU BUNCHES' 2020 ~ SANTA BARBARA | 67

FORLORN HOPE TROUSSEAU 'ODB RORICK HERITAGE' '19 ~ CALAVARES | 80

EYRIE VINEYARDS TROUSSEAU 2018 ~ WILLAMETTE, OR | 86

JOLIE LAIDE TROUSSEAU & VALDIGUE + 'DANS LE VIDE' '21 ~ CALIFORNIA | 95

POE PINOT MEUNIER 'VAN DER KAMP' 2018 ~ SONOMA MOUNTAIN, CA | 86